It's kind of a common problem nowadays of having frizzy hair. There could be many reason which results in this problem. Taking care of hair could be a hectic task sometimes. We'll discuss today on DIY recipes of Essential oil for Frizzy hair.
Frizzy hair can ruin your day. Nobody wants their hair to look like a bush.Have you ever tried the essential oil to counter this problem.
So after doing a lot of research we have came up with few of the Essential Oil recipes for frizzy hair.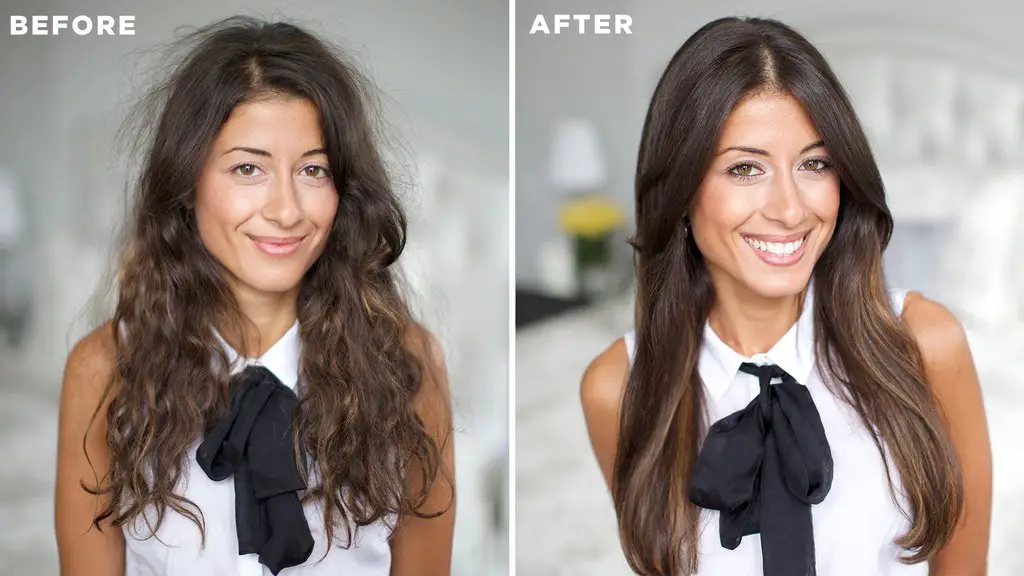 What causes Frizzy hair ?
Frizzy hair is usually caused by humidity, but even those of us in colder climates can suffer.
Frizzy hair can also be caused by poor hair care. If your hair products contain harsh chemicals or you use heated styling tools without taking the proper precautions, your hair can begin to get that frizzy look we all despise.The best way to combat the frizz is to keep hair moisturized and healthy, which most essential oils can do.
For more deep knowledge for this problem your can read our post on – Reasons that cases Frizzy Hair.
---
How Do Essential Oils Help Fight Frizzy Hair?
When you use essential oils for hair, you're using a completely natural product. I've found that I can rely on essential oils for just about anything, so I've eliminated most store-bought products from my bathroom.
I'm doing my part to prevent damage, and the oils step in and keep my hair moisturized and clean. Most essential oils combat oil, dirt, bacteria, and more, so by creating a healthy growth environment and preventing damage from happening in the first place, it's easy for the oils to moisturize my hair and keep frizzy hair a thing of the past.
If you're after a natural anti frizz for curly hair solution, essential oils are it.
---
How to avoid frizzy hair tips
Use a sulfate-free shampoo
Always condition
Don't shampoo everyday
Don't blow-dry soaking wet hair
Use heat protect-ant before using heated styling tools
Avoid getting caught in the rain
Keep up on moisturizing treatments
---
List of Essential oils meant for Frizzy Hair
Rose Oil
Sandalwood Oil
Neroli Oil
Geranium Oil
Chamomile Oil
---
DIY Recipes Essential Oil for Frizzy Hair
Anti-Frizz Hair Serum Essential oil for Frizzy hair
Ingredients
2 tablespoons avocado oil
1 tablespoon argan oil
2 teaspoons vitamin E oil
10 drops Lavender essential oil
10 drops Geranium essential oil
2-ounce dropper bottle
Intructions
Combine all ingredients into the bottle.
Label and swirl to combine.
To use: Apply a few drops to the ends of clean, damp hair to control flyaways and frizzy hair. Work the oil from the ends up through your tresses to distribute the serum evenly throughout.
Note: Use very little oil when you begin using the serum unless you find that you need a little extra moisturizing. Then slowly add more oil until you find a good balance for your unique hair.
---
5 Sister Essential oil Serum Essential oil for Frizzy hair
Ingredients
1 oz Argan Oil
4 drops Lavender
4 drops Geranium
4 drops Ylang Ylang
1 oz Dropper Bottle
Instrucitons
Add all ingredients into dropper bottle.
Place cap on and roll bottle between palms to blend together.
To use, rub two or three drops of the serum in your hands and apply to your hair starting at bottom. Dry and style your hair as usual.
---
Anti-Frizzy Spray Essential oil for Frizzy hair
Ingredients
2 tablespoons Fractionated Coconut Oil
2 tablespoons aloe vera gel
½ cup distilled water
5–10 drops Lavender oil
Instructions
Combine all ingredients in an eight ounce spray bottle and shake thoroughly before each use.
Spray a thin layer on dry hair after styling to tame flyaway and everyday frizz.
---
Anti- frizzy Hair Serum Essential oil for Frizzy hair
Ingredients
1/2 oz (1 tablespoon) organic jojoba oil
1/2 oz (1 tablespoon) olive oil
12 drops  lavender essential oil
6 drops peppermint essential oil
Instructions
Combine all ingredients into your bottle or jar.
Shake gently to mix all of the ingredients together.
Apply a dime- to quarter-sized amount of oil to damp hair, concentrating most on the ends.
If you've any questions, please do comment below.