Aloe vera is a plant which  have various health benefits- from boosting immune system to improving digestive system, making hair regrow to treating of dandruff on scalp. These plants are also known for its healing properties. It helps in healing wounds, treating burns , curing constipation. It is also very much useful for our skin whichever skin type you have, it is useful. From smoothing your skin to reducing pimples,  from treating acne to reducing sun burns every benefits that counts are making this plant a very daily and useful natural remedy.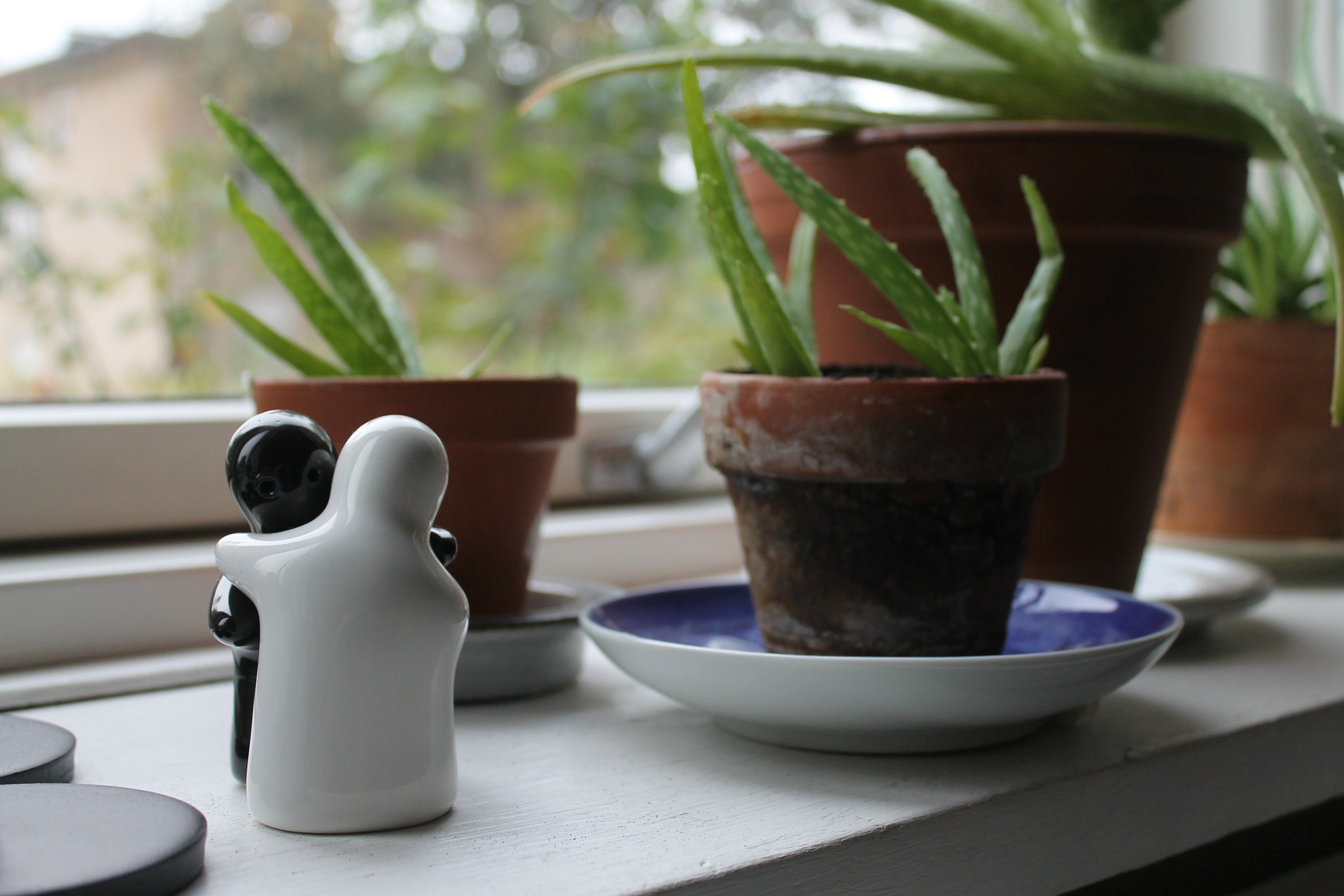 What is Aloe Vera ?
Aloe Vera is a succulent plant species of genus aloe. It originated in Arabian peninsula but grows in tropical climate and have been cultivated around the world for various agricultural and medicinal use. Aloe Vera is also used for various decorative purpose and grow indoors too. It is also being found in various  products like beverages, skin lotions,cosmetic products or ointments. Carious studies have shown the aloe vera benefits but still it is contradicted by many studies.
Nutrients in Aloe Vera
Aloe Vera is quite rich in nutrient content too. It contains almost 20 different kinds of nutrients. It contains Vitamin A,C, E,B1, B2, B3 (niacin) and folic acid and choline. Aloe vera also contains vitamin B12. Apart from vitamins it contains calcium,magnesium,zinc.iron,potassium etc which are quite helpful for our body. It also contains amino acid which is said to be the basic building block in our body. It also contains fatty acid which is helpful in controlling cholesterol level in our body.
List of Aloe Vera benefits :
1. Aloe Vera benefit for Skin
Smoothing
Aloe Vera is considered as one of the rarest plant that helps in making human skin soft. Since the high anti-oxidant content it helps your skin to glow just after you apply it on your skin. With regular usage of it you can even start feeling that your skin pores starts to get filled and skin is getting softer. It also helps in repairing dead skin cells. 
Direction:
Take aloe vera plant leaf.
Peel off the outer skin with the help of knife.
Take out the pulp out into a bowl and mix it well.
You can also include rose water with it.
Massage the paste so prepared onto your skin wherever you want.
Rinse off after 20-30 minutes of apply.
Note: Prevent contact with the eyes.
2. Aloe Vera benefits for controlling dandruff/Scalp treatment
Dandruff is a common problem to young as well as for every age group nowadays. Dandruff could happen due to dry scalp,fungus infection,  or irritation. The anti-microbial and anti-inflammatory properties helps to fight against fungus and dry skin problem and helps to provide moisture to your scalp.
Direction:
Take 3 aloe vera leaves
Peel off the skin with the help of a knife
Take out the pulp into a bowl and mix it well
Directly apply onto your scalp with the use of your finger tips and massage well.
Rinse off after 30-40 minutes of apply.
Note: Prevent contact with the eyes.
3. Aloe Vera for improving Digestion
It is also know for it's boosting digestion properties. Due to it's inflammatory and laxative components , it helps in improving digestion too. It normalises pH level and acidity from your digestive system. With daily usage of consuming aloe vera juice you can easily get rid of digestion issues.
Direction:
Take some leaves of aloe vera
Peel off skin with the help of a knife
Take out the pulp into a bowl
Take this pulp and with the help a mixture grinder, grind it well
You can add some water too it
Consumer directly and try not to store it, since more fresh you consume more benefit you will get.
4. Helps in boosting immune system
The enzymes present in aloe vera helps in break down of protein we take in and break it into amino acid and these enzymes turn into fuel every cell of our body which enable the cells to function properly, and thus helps to stimulate and boost your immune system.Try to consume aloe vera on regular basis to make your body all season ready.
5. Contains anti-oxidants
The anti-oxidant content in aloe is lesser then green tea though but it still quite helpful in controlling and regulating body fat. With anti-oxidant content , if you consume aloe vera on regular basis you could analyse that body fat is getting burned even with small physical activity. It helps in increasing your metabolism rate which in turn helps to regulate body fats.
6. Aloe Vera benefits for treating burns
It contains enzymes which helps in reducing the inflammation and increase blood flow to damages tissues. You will feel cool sensation after application of it on the wound. Since it contains anti-bacterial compounds, aloe vera can also assist in avoiding infection. It also helps in growh of new skin cell and thus helps in healing process.
7. Controls constipation
Due to high fibre content or aloe latex which contains anthraquinones or natural laxatives which is quite helpful in constipation.
8. Helps in controlling diabetes
Research has shown that with regular intake of aloe vera helps in improving blood glucose level  and thus could be helpful in treating diabetic patient.
9. Helps in treating sunburns
Research has also shown that aloe vera is helpful in producing new cells thus helping in healing process. Due to this healing property it could be helpful in healing sunburns. In addition to this, aloe vera oil con moisturise the skin, helping you avoid the peeling normally associated with sun damage.
10. For curing acne
With regular usage of aloe vera you can even treat yourself with the acne or the scars. While it's not a complete solution to get rid of acne but this could prove a good and helpful for treating acne scars.
11. Reduces stretch marks
Aloe is known for it's skin healing properties and been used across the globe. The enzymes, minerals ,vitamins and fatty acids present will help in faster healing of stretch marks. Its a plant collagen content which improves the skin's elasticity.
12. Helpful in hair growth
Aloe Vera may help in activating new hair growth by increasing the blood circulation to the scalp, delivering several important vitamins and minerals. It contains proteolytic enzymes which repairs dead skin cell on the scalps.
It also helps in cleansing your scalp thus helps in improving and boosting hair growth.
13. Used as a conditioner
It acts as a natural conditioner.Due the proteolytic enzymes which helps in repairing dead skin cell on the scalp is also helpful in conditioning your hair.
14. Helps in fight ageing
With high Vitamin A and e content and beta carotene, aloe vera may have some anti ageing properties. The inflammatory and anti microbial properties and its ability to lighten blemishes , also helps in take off years from you face.
15. Lowers risk to cancer
Aloe vera juice, especially one that is of high quality, helps to straighten the body's immune system to fight cancer cells while at the same time protecting the healthy cells from irreversible damage normally caused by chemotherapy.
16. Reduces cholesterol
Aloe vera contains phytosterols, which have been shown in studies to lower LDL cholesterol levels. With regular consumption of aloe vera you can tackle down cholesterol level.
Thanks for reading the post. For any queries please do comment or write to us.