Weight loss is always been a concern for everyone. People do different stuffs to make it happen. They try gym, yoga , controlling their food intake(carbs) . What if I tell you can lose weight with one simple thing that you ,mostly all people intake every day. Yes Yes !! You're right. Tea is one of the most common think people drink as beverage. Here in this post you'll get to know simple lemon tea recipes for weight loss.
Do you know, regular intake of lemon could help you shred some weight. Sounds interesting, right. Well what if it comes with addition of tea. This is best thing that could happen to you . And yes, its true, that lemon is helpful in weight reduction, mostly it is used in many weight loss diet plan.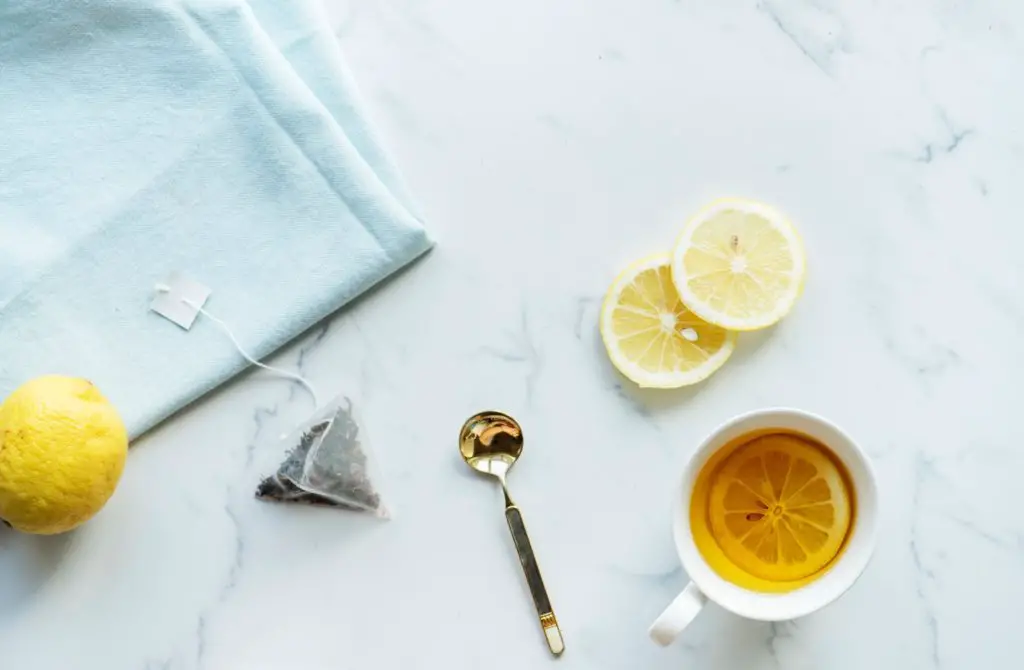 So how can you prepare lemon tea ? And how you can get the best out of it?We have collected some simple recipes that will help you lose weight that too using a tea.
Read also : 7 BEST MORNING HABITS THAT HELP YOU LOSE WEIGHT
1.Regular Lemon Tea.
You guys must be aware about the regular lemon tea preparation. Here too we'll discuss same regular lemon tea that you use to drink.
Ingredients:
½ tablespoon sugar
1 tablespoon tea (powdered)
1 tablespoon lemon juice
2 cups water
Preparation Steps:
Add the water to a pan and boil it.
Now add the tea powder and let the water simmer for a minute.
Take the pan off the heat and add the lemon juice and sugar.
Mix well until the sugar and lemon juice dissolve completely.
Strain the tea into a bowl.
Serve hot.
Read also : CHICKEN BREAKFAST RECIPES FOR WEIGHT LOST
2.Honey Lemon Tea
Ingredients:

½ tsp sugar (if needed)
add 1 tsp lemon juice (freshly squeezed)
the add 1 tsp honey
1 cup water
Preparation Steps:

Add the water to a microwave-safe mug.
Now add the honey to the mug.
Microwave the mug for around 2 minutes.
Take out and stir in the lemon juice until the honey dissolves, and add the sugar if needed.
Serve Hot.
Read also :INDIAN BREAKFAST RECIPE FOR WEIGHT LOSS
Honey Lemon Ginger Tea:
Ingredients:

½ teaspoon honey
2 cups water
add 1 teaspoon lemon juice
the add 1 teaspoon chopped ginger
1 teaspoon tea leaves
Preparation Steps:
Heat the water in a pan.
Before the water bubbles, add the chopped ginger.
As it boils, proceed to add lemon juice and honey (if needed).
Strain it into a cup.
Serve Hot.
Read also :7 KNOWN GREEN TEA BENEFITS
Conclusion
Here is something important to note. Lemon tea itself is not efficient for weight loss. A control in carbs intake should always be checked regularly. A regular exercise routine will help you to get to your goal at a much faster rate.
Do what you feel good and which makes you happy. Happy living is also one of the consideration that makes your hormone to act so that you don't gain weight fast or lose fast.