Hey there, hope guys are doing well. Today we gonna discuss on the topic about Detox Water Recipes Clear skin. Water is one of the most important element in our body. This is water only which helps to flush out toxins from our body. Flushing of toxins from body is an essential functionality of our body.
Detoxing body is done by body as  a part of  clarifying the toxins from body. But sometimes our body needs help from us to make it work more appropriately. Drinking water is essential for our good skin skin and hair. But we know when we are asked to drink 3-4 litres of water a day, could maybe a boring task. Adding certain ingredients to our water not only gives it a refreshing taste and unique taste.But works to cleanse and detox our system. Detox water can be used in many forms, let it be used for clear skin, weight loss or flatten your tummy.
Following detox recipe aren't meant to replace your work out. They only works best with healthy diet and regular fitness routine, and will help you reach your goal for a healthy and clear skin. Citrus fruits like lemon and grapefruits gets rid of toxins from your body and also boosts metabolism. Other popular ingredients in detox water recipes is apple cider vinegar. It promotes weight loss by helping with digestion, and detoxes your gut for a healthier looking skin.
---
DETOX WATER RECIPES FOR CLEAR SKIN
Cucumber Lemon Mint (Vicky B.TV) Detox water recipes clear skin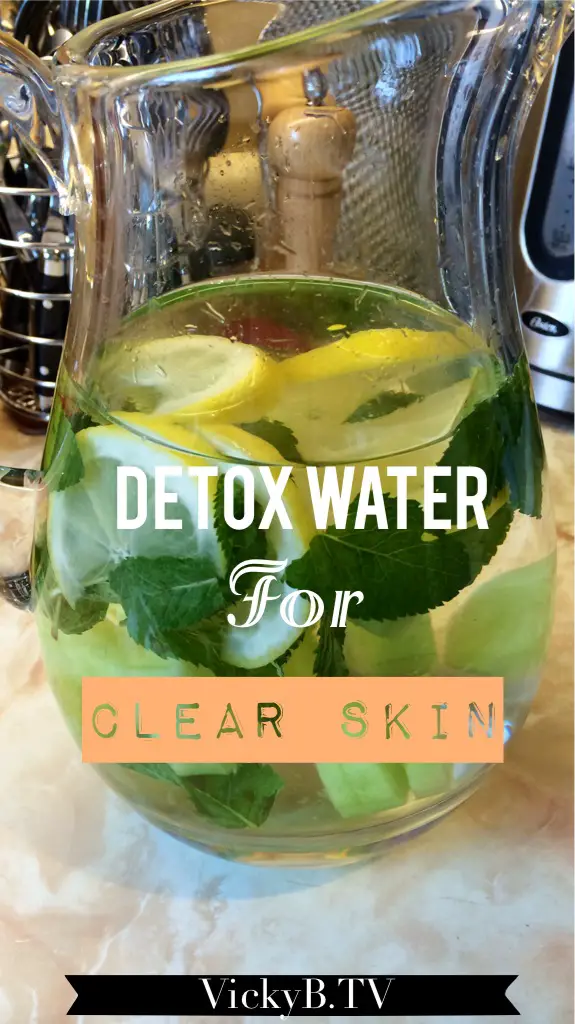 Cucumber helps to boost hydration, and few slices could add much flavour to water. Mint aids with digestion, which helps your skin to glow inside out, and lemon which is known for its detoxing function. These three ingredients will not only help you make your skin clear but also taste scrumptious while doing so.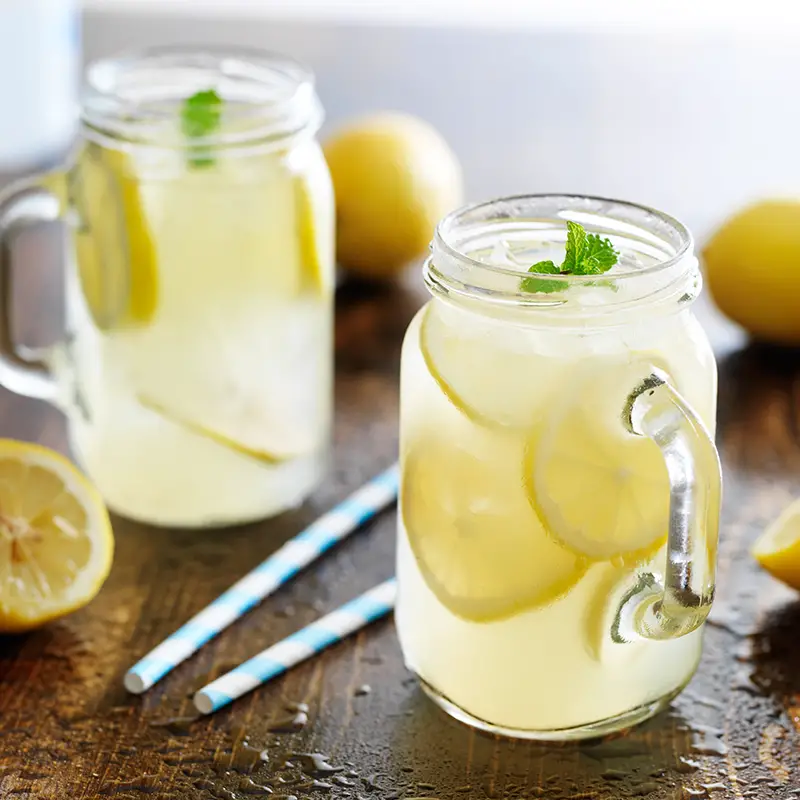 Lemons which is good source of vitamin C and also stimulates the liver, helps in enriching your body's detox capabilities. Apple Cider vinegar which is high in enzymes and also promotes a healthier gut, leads to clearer complexion. Honey known for it's healing feature and anti-bacterial purposes, but since it's rich i good sugar. Check on how much you use it.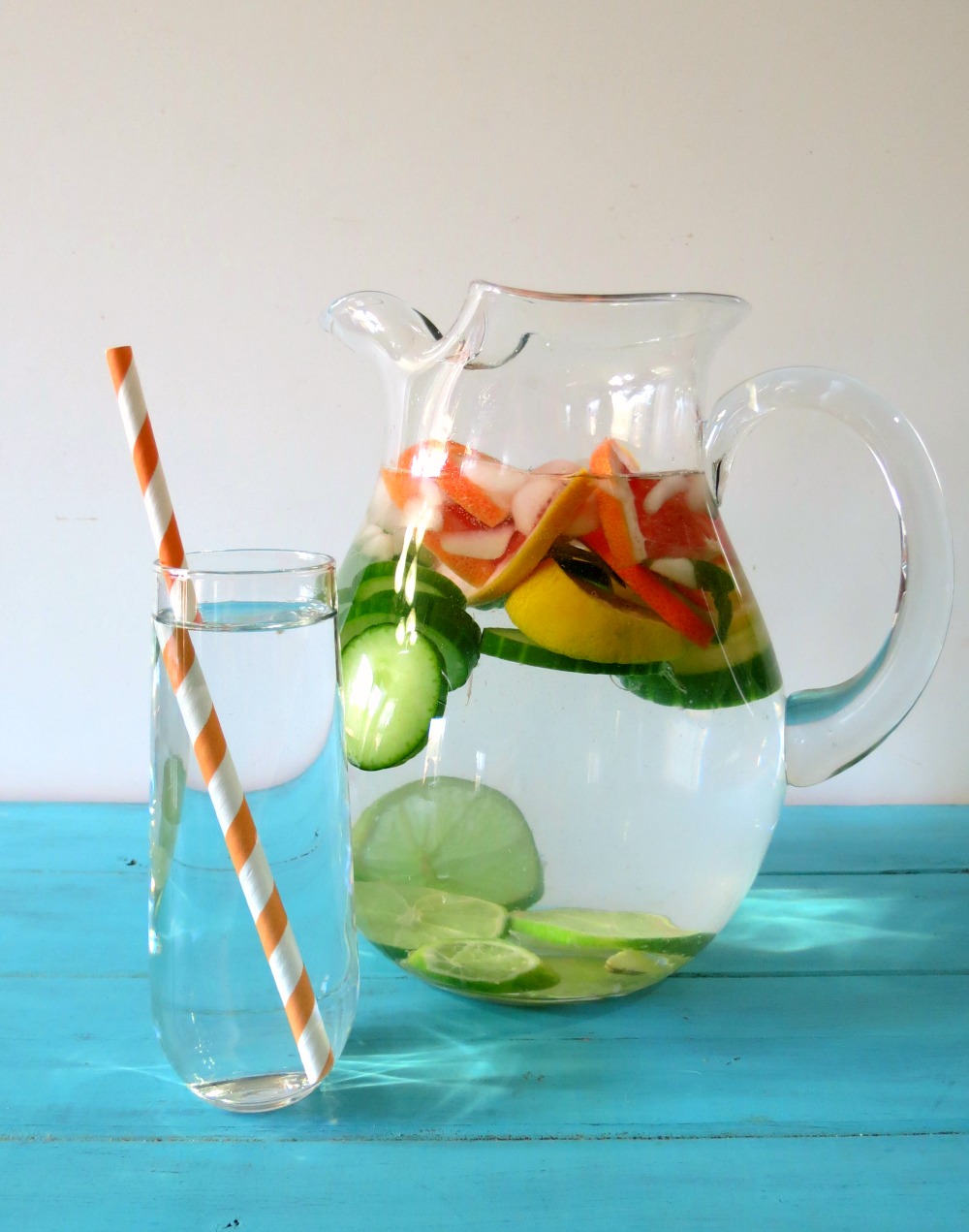 This combo has so many greatness to provide for skin. With lemons and cucumber, it also has ginger, which is amazing for digestion and circulation. Peppermint to suppress your appetite and grapefruit and lime which detox the kidneys.
Strawberry Spa Water (coffeeandquinoa) Detox water recipes clear skin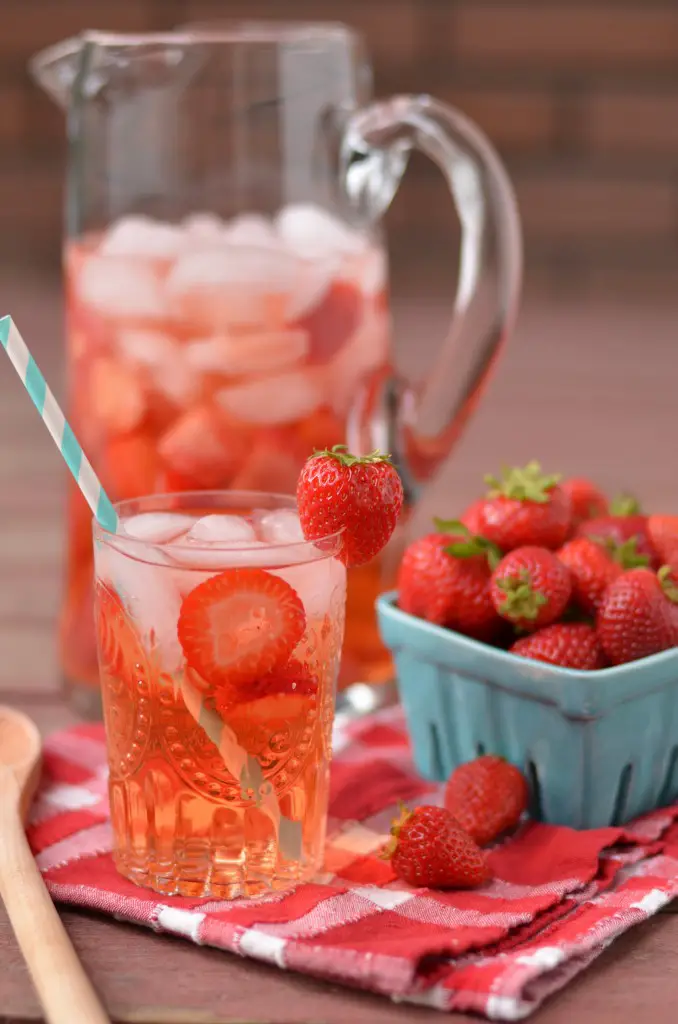 Add fresh strawberries to your water which will add some sugary flavour to your water. And get a dose of vitamin C and healthy antioxidants!
Apple and cinnamon (thebigapplemama) Detox water recipes clear skin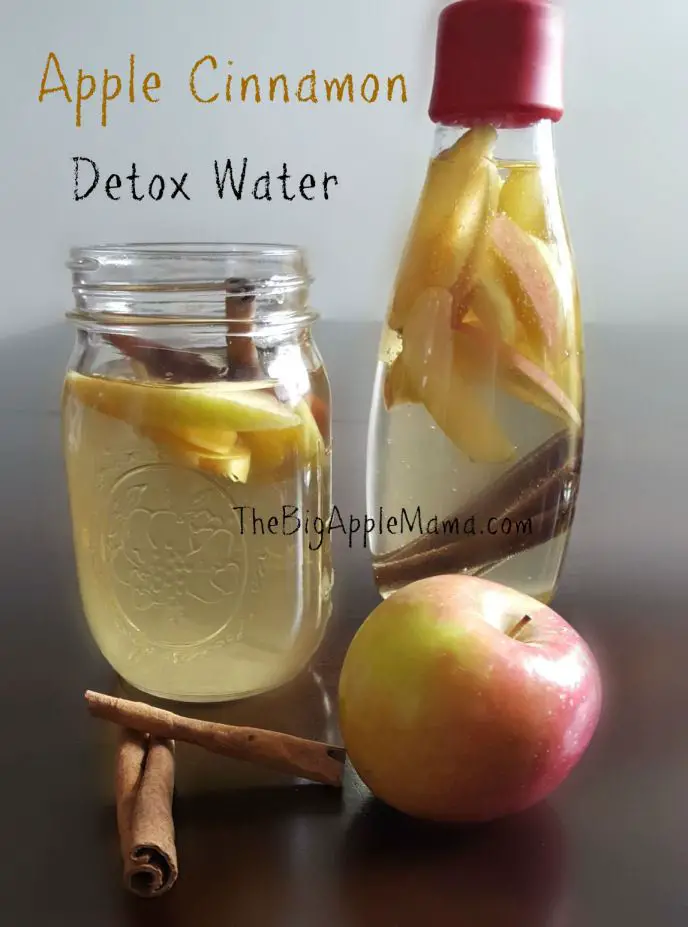 Apple which is has citrus feature in it which helps you get a dose of of Vitamin C which is very helpful for your skin. Vitamin C synthesises collagen  which is helpful in making your skin glow. It also makes recovery of the damaged cells and gives you a flawless skin.
Orange Detox (AlluringSoul) Detox water recipes clear skin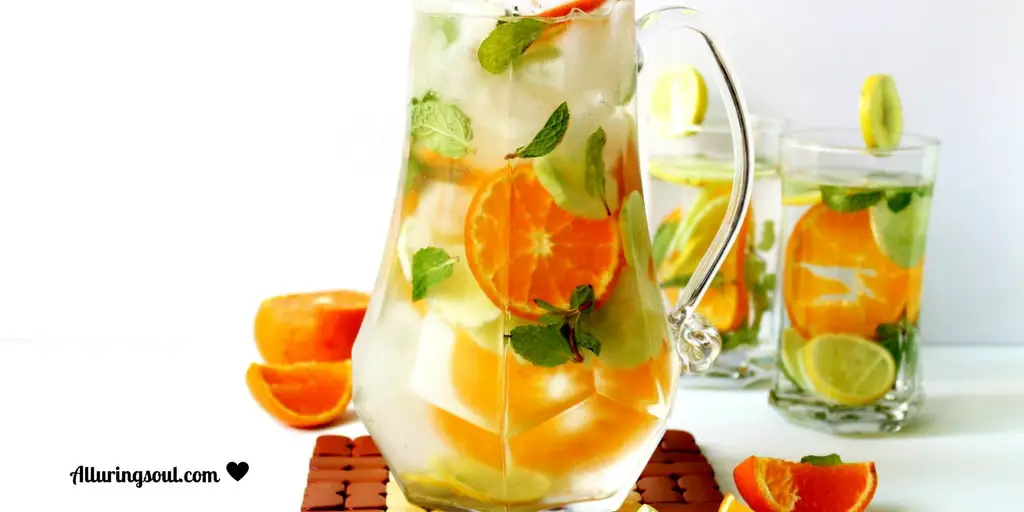 The antioxidant property of Vitamin c presents in orange and lemon helps to build collagen which prevents you from the premature aging process and make you look younger through making a firm skin.
Vitamin C not only helps to prevent UV damage, acting like a mild natural sunscreen, it also helps to fade sides of damage already done by the sun due to its powerful free radical fighting properties.
Blackberry and Mint (thebalancedberry) Detox water recipes clear skin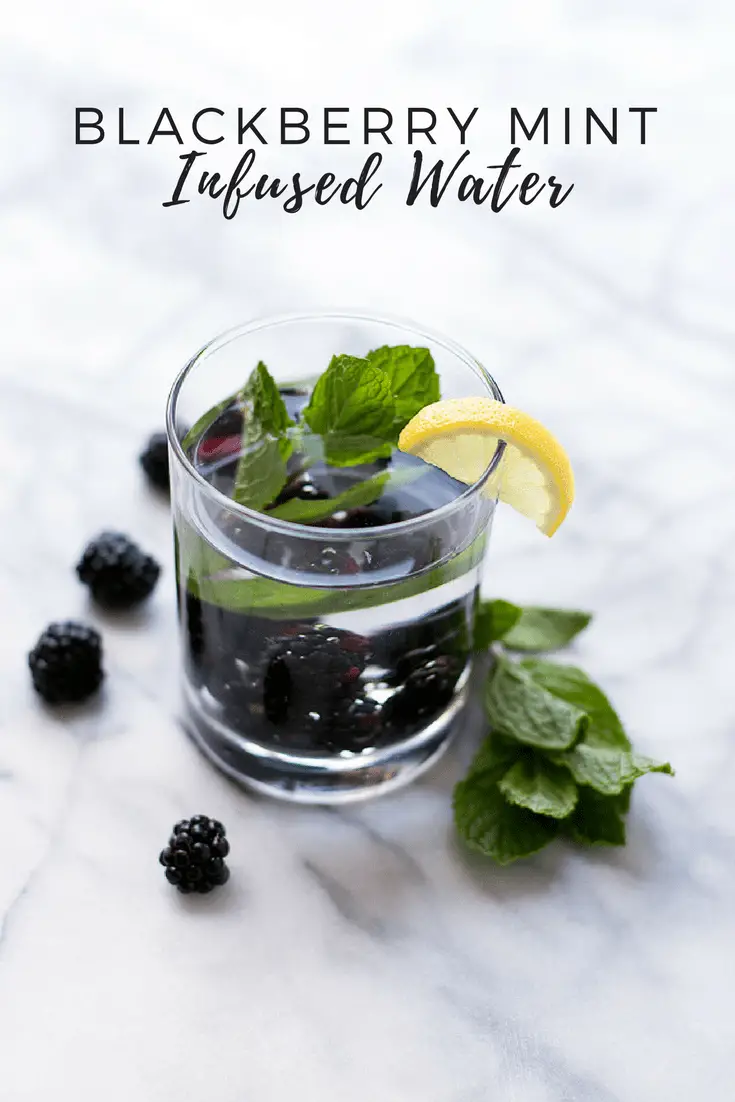 Tired of the warmth of the summer and want to make your skin breathe? Well then, go for this combo that is according to me an ideal summer fluid. This infused water has anti-inflammatory properties that give you quick relief from any skin inflammation, rashes or infections. Blackberries contain many antioxidants and the nutrients that keep your skin healthy and clean. Mint besides adding the cooling effect stimulates your digestive system and thereby purifies you from within.
Like our post. Pin us and do Share USs !!
If you have any queries please do comment.